2017 VehicleSim User Conference Agenda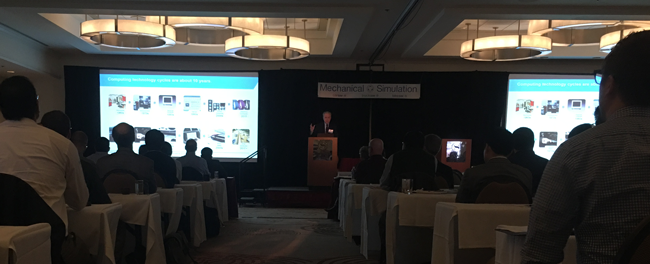 DAY 1: 2017 VehicleSim User Conference
Speakers will include:

Kirk Steudle, Michigan Department of Transportation (Keynote)
Gabor Orosz, University of Michigan
Masato Obayashi, Denso IT Lab Japan
Jeff Chrstos, The Ohio State University
Sandeep Sovani, ANSYS
Phil Morse, Ansible Motion
Michael Hoffmann, Altair
Mike Sayers, Mechanical Simulation
Tom Gillespie, Mechanical Simulation
and others!

We will conclude the day with a panel discussion featuring the Mechanical Simulation Product Development team.

DAY 2: Dual-track Training for Conference Attendees
Attendees may select from two tracks

Track 1: Hands-on use of CarSim, with funadamentals covered in the morning and new features introduced in the afternoon
Track 2: Seminar on special topics related to vehicle dynamics and system modeling, including co-simulation, tire modeling, etc.